Mr. Muskie Charters is the premiere & top rated Charter fishing service on Lake St. Clair & located in Southeast Michigan near Detroit. We specialize in Muskie/Musky and also offer charters for Bass fishing, Walleye fishing, Sturgeon fishing and Perch fishing! We also offer Sunset Cruises for those who don't fish. Our services run from April 1st through November 1st. Come experience the thrill of fishing on the best fresh water lake on the planet! The crews will not only work hard to put fish in the boat but will attend to the needs of the client as well as making sure they are safe and comfortable while aboard.
---
---
Captain Jeff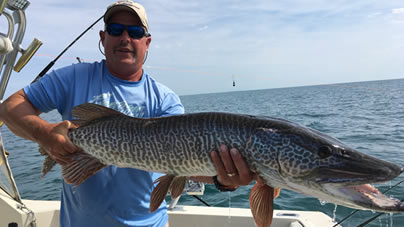 Captain Jeff was born and raised on Lake St. Clair and grew up hunting and fishing the lake as well as its connecting waterways with his family. He has always loved this area and has recognized the amazing resources we have on and around Lake St. Clair. Jeff has over 4 decades of experience fishing these waters. He has fished in a professional status for a decade. He has targeted Muskie, Bass, Walleye, Perch & Sturgeon in these waters Captain Jeff and his knowledge of the fish and their patterns have brought him great success!
Captain Jeff has been with Mr. Muskie Charters for a few years and our customers enjoy fishing with him. We are excited and grateful to have him apart of our team!
---
Captain Matt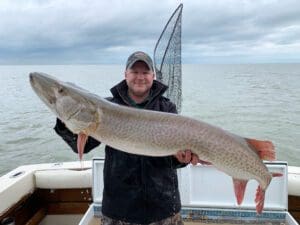 Capt. Matt has been fishing most of his life . However in the past 2 -3 decades He ventured into many species on the great lakes, such as Walleye, Muskie, Bass, etc. He has honed his skills for the different species, their seasonal patterns and targets them accordingly. He has Bass fished all over Lake St. Clair and has done excellent for fun and in tournaments. He loves fishing the Walleye in the Rivers as well as LSC.
He learned to Muskie fish almost 2 decades ago from…Yours truly, Mr. Muskie Charters! He has since emulated our style of fishing and is a part of many of the local Muskie clubs. He is a good Captain and fisherman and is enjoyed by all!