Captain Kevin Backus
Kevin began fishing on the waters of Lake St. Clair at an early age. His grandfather, the legendary Muskie fisherman Homer LeBlanc, passed on his knowledge and skills required to be a legendary fisherman. Kevin has been around muskies and Lake St. Clair all his life, now he wants to pass this knowledge and love of fishing onto you. Expect to be entertained by the timeless tales of Homer LeBlanc, told by Kevin himself. Learning Homer's proven and timeless tips and strategies of luring muskies into striking.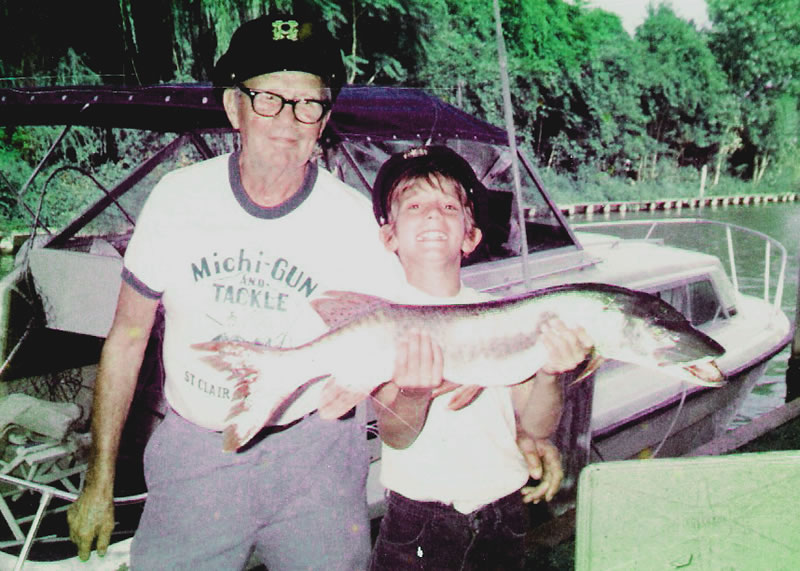 Kevin has over 35 years' experience piloting vessels in both the Caribbean as well as the great Lakes, while most of it has been over the past 20 years on Lake St. Clair. He has taken his grandfathers knowledge and learned the seasonal movements and habits of the of the different species in the lake.  Capt. Kevin enjoys showing people the joys and excitement of fishing the best freshwater fishery on the planet. He has the best crews in the industry that will be sure that your group of clients, friends or family have a fun and memorable experience!
Capt. Kevin and his crew are anchored at Jefferson Beach Marina as well as 2 other locations on the water.  All of our crew are licensed by the United States Coast Guard and all vessels are inspected by the Department of Natural Resources, making sure all safety requirements are met. Your safety on the water is a priority for us.